Vehicle Security
At keyways we supply and install vehicle door specific deadlocks to commercial vehicles adding to the security of the vehicle. A Deadlock is a mechanical device fitted to a vehicle door. It operates by throwing a bolt into a receiver fitted to the opposing body section when operated by an external key.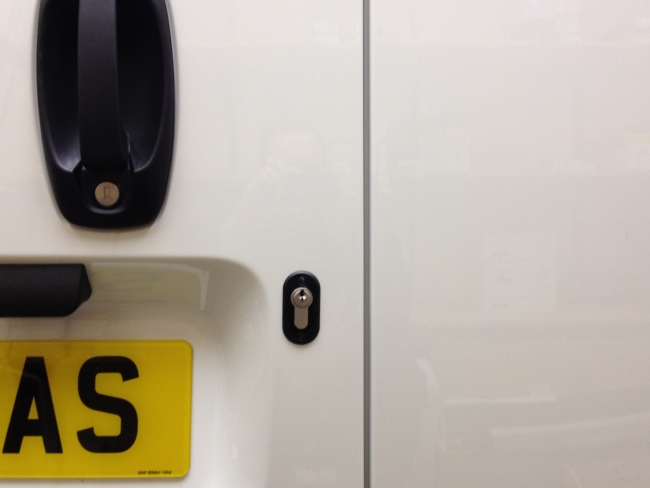 The deadlock is operated using a security cylinder key from the outside and covered with a black escutcheon for a neat appearence. This can be intergrated with an existing master key system or keyed alike for a fleet of vehicles.
The deadlock bodies are fitted into the door skin to prevent attack from the outside and lock behind a custom made keep plate powder coated in white.